About Us
AIRCRAFT · COMMERCIAL · RESIDENTIAL · MEDICAL
Our Specialty: Rotary Swaging
Rotary swaging provides a better quality product, with significant material savings.
Achievable tolerances are extremely low and final machining, in most cases, is not required.
Scepko Tube Swaging can work with the following metals and alloys: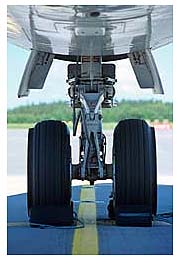 Stainless
Steel

Aluminum

Titanium

Copper

Brass

HOT & COLD Swaging
Swaging Capacities:

Swaging capacity is from 1/6" up to 2.75" O.D.
More than twelve swaging machines
Scepko Tube swaging is a small job manufacturing shop which allows flexibility to work with each client. This allows you to order from one to thousands of pieces and anything in between. All of our tooling is produced in house which insures the best in quality for all we manufacture.